Stella Hardesty is the kind of woman to know. Especially if you were another woman. I could tell that by page six. She likes to drink her Johnny Walker straight and might be considered a little rough around the edges at first glance. But having her cell number programmed into your phone is definitely a good idea.
Stella dealt in matters of crime and punishment, too. Only her methods weren't exactly endorsed by the Police Union. Her brand of justice was doled out in secret, in back alleys and secluded shacks, in the dead of night, far away from any citizens who might be startled by the screams of the latest woman-abusing cretin who was having his attitude adjusted.
See what I mean?
Stella is the heroine in Sophie Littlefield's latest crime novel A Bad Day for Pretty and she kicks ass. This funny and surprising adventure sort of sold me just by the book jacket.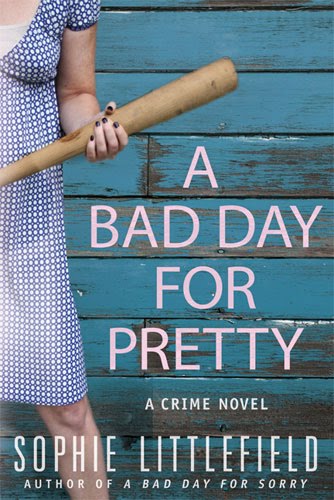 The blues, the pink, the anonymous lady with with the baseball bad—there was this air of femininity mixed with grit that made me eager to find out who this Stella was and what her tale might tell.
It was a good one.
And now you have a chance to read it yourself. For free! Blue Dot Literary sent me two copies of A Bad Day for Pretty—one to read and one to give away. How cool is that?
Interested in getting your hands on a brand spankin' new copy of your own?
Just leave me a comment on this post by midnight EST on Monday, September 20th.
Make sure to include a valid email address so I can contact you if you win. On Tuesday, September 21st I'll pick a winner via random number generator. It could be you.
Man I love free books.
*Disclosure: I received two copies of this book from the publisher. One copy to read and review and one to giveaway.
UPDATE: The giveaway is now closed and the winner is…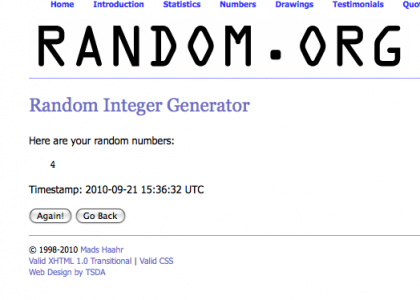 Comment #4!

Congratulations Nicole! I hope you enjoy the book.