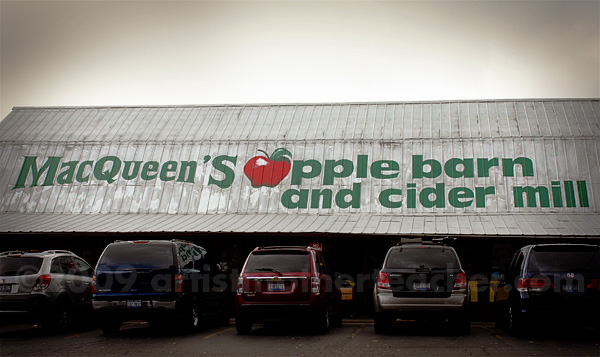 This morning we went apple picking at MacQueen's Orchard in Holland, Ohio with JQ's family. Apple picking has become somewhat of an annual tradition spear-headed by my mother-in-law and it is always a fun time for everyone. G-tot is finally at an age where he could really understand what we were doing and he loved it! When you pick your own you have the option of getting a half bushel or a full bushel. They are $14 and $28 respectively. In the past we would get a bushel and split it between the family. This year JQ and I got a 1/2 bushel of our own. That's about 4 times what we would get in the past. I want to try making applesauce and maybe a pie or two so we went big this time.
You should see my kitchen table. It is full of apples.
The table is also littered with apple fritters, donuts, and apple butter because you cannot skip going into the store at MacQueen's to grab some locally made apple butter, watch cider being made—and sample it, get a cone of popcorn, or hit the bakery for sweets that you can smell from outside. We indulged in all of those things today.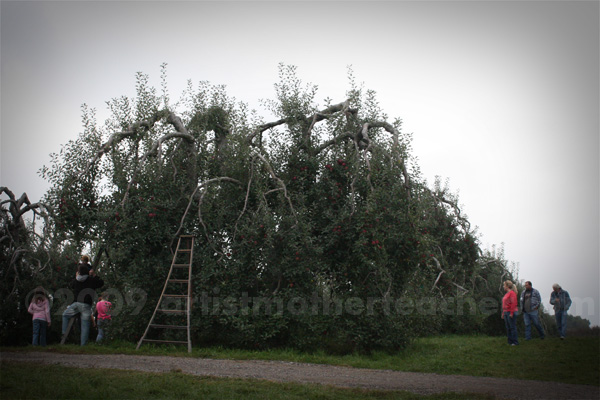 Toledo weather was cool this morning and sky was overcast and gray. The threat of rain did a great job of keeping the crowd to a minimum. We were practically alone in the orchard. As soon as we got out of the car G-tot exclaimed, "Look as those funny trees!" I can't say I blame him. As you walk through the orchard you find tree after tree of different varieties of apples to choose from. McIntosh, Red Delicious, Granny Smith, etc. Personally, I'm a fan of the Jonathon. Just the right size and just the right tartness for my taste. Yum!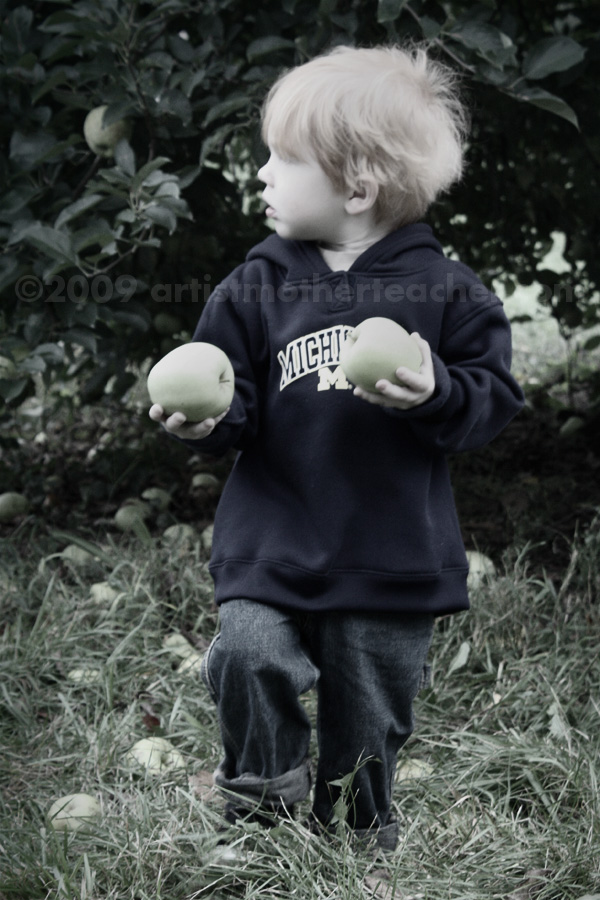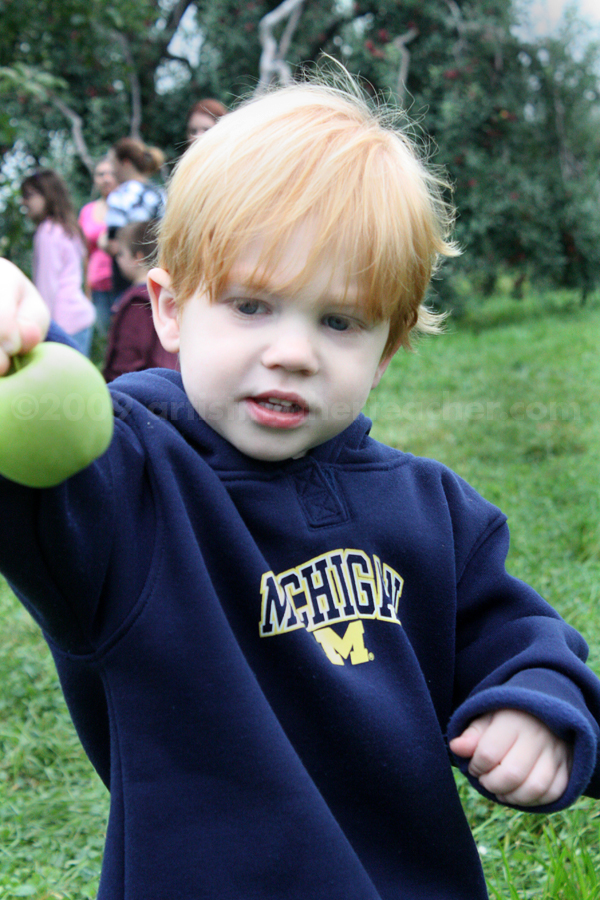 During the Fall, MacQueen's also has a pony ride on the weekends. The ponies weren't there when we first arrived which bummed me out and we almost left without seeing them. I just happened to catch a glimpse of them over the hill as we were saying our goodbyes. I was super excited to have G-tot ride one. So were both JQ and G-tot.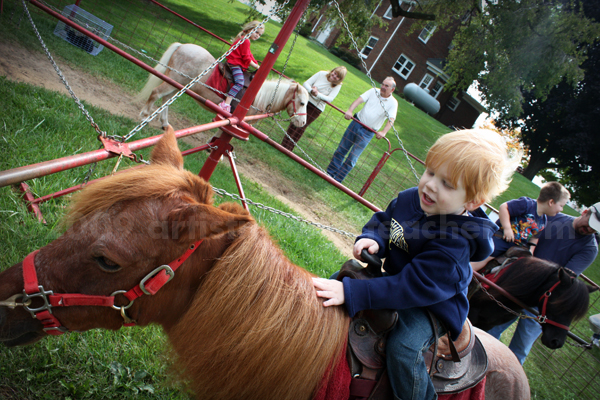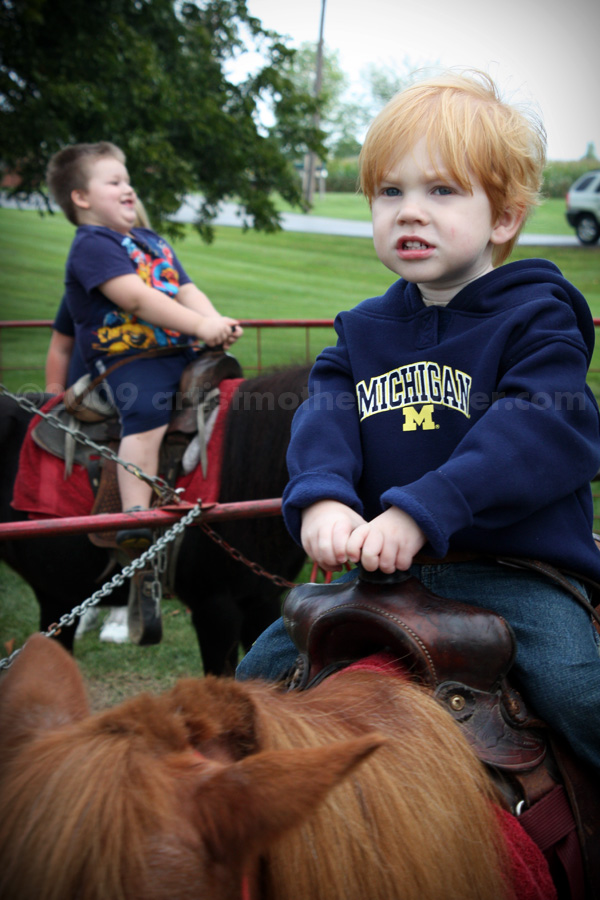 He rode Bam-Bam. It was that or the horse that kept showing major wood. Which, ewww. Not a pretty sight. I managed to steer G-tot clear of that guy. No need to have photographic evidence of that as a memory of the day.
I like the other memories we created.