We made it to New York just after 1o a.m. on Wednesday morning. And with the exception of almost hurling in the cab—twice—on the way over the trip in was good. Even better was the fact that my non-roommate-having-no-bed-bugs-king-sized-bed-room was READY when we strolled into the Hilton New York at 11 a.m. Four hours before check-in. So my room became the luggage holding area for a couple of awesome ladies and we hit the pavement to check out the city.
After the hour and a half drive to the airport, the flight, and the cab ride all within 4 hours I was so done with transportation that wasn't on foot. So we walked. The 90°+ weather in 100% humidity really only meant I'd need a second shower that day. No biggie.
We went to the ultra-charming Serendipity for lunch. A venture which would not be complete without Frozen Hot Chocolate.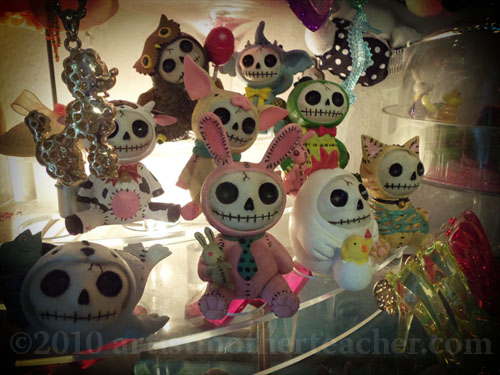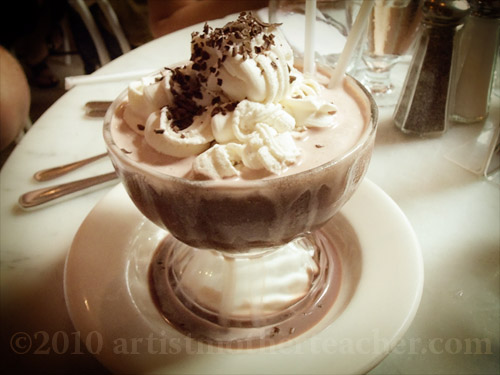 And saw love on Madison Avenue.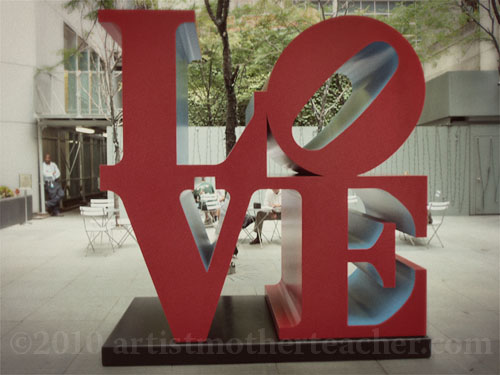 Then I napped and showered before a night out with a friend I've known online for four years. We met in person for the first time in the lobby of the hotel that evening. I hugged her hard like an old friend. Twice. Bear hug style.
The two of us chatted without any awkward lulls over delicious Cuban food from Guantanamera. Things like chorizo with plantain chips, shrimp with yellow rice and veggies, and sangria were just as delicious as the conversation.
Then we walked down Broadway to Times Square.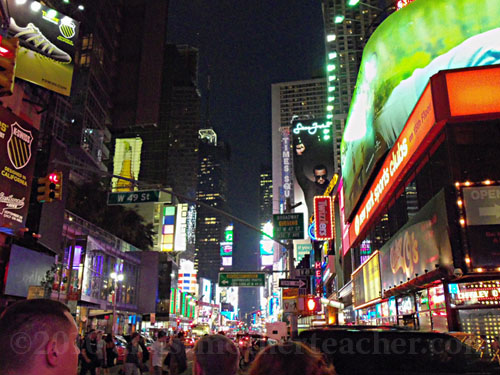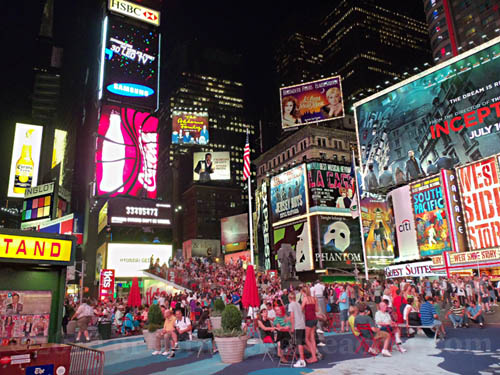 I could not stop singing George Benson. Complete with jazzy hand gestures. I'm not sure Whoopi was that impressed.
When we had enough of walking amongst the crowd we hopped on the subway and went to the Trailer Park Lounge in Chelsea.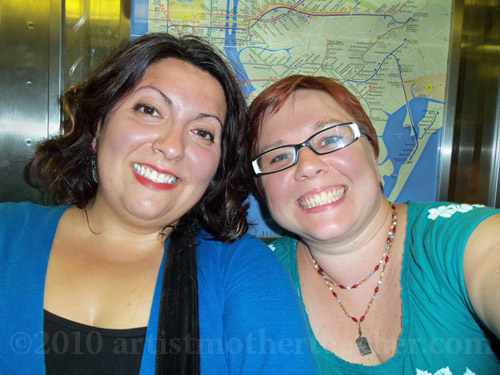 The Trailer Park Lounge was just as spectacular as it sounds. Margaritas and kitsch. Mannequins. Tater tots. Moon Pies. Elvis.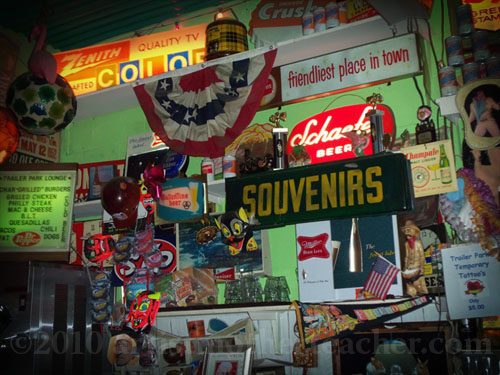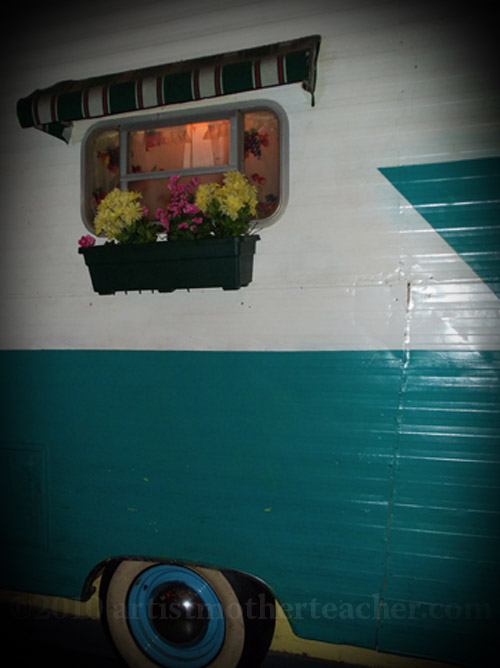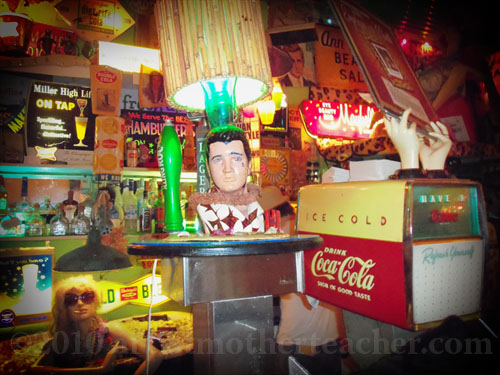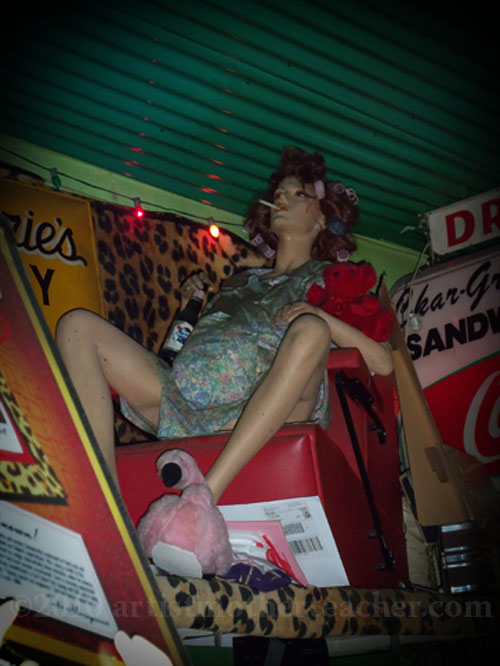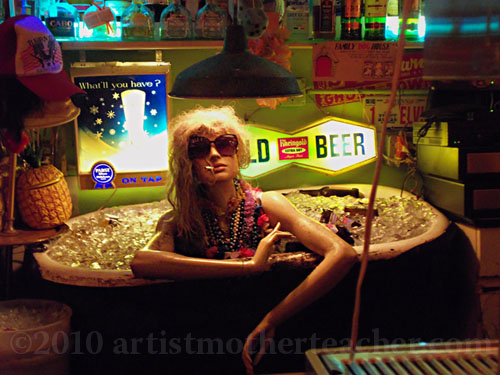 And just like that, Wednesday was over. We took the subway back to 57th and I parted ways with my old friend. Then I walked 4 blocks back to the hotel alone with a huge smile on my face. I knew in that moment that the weekend was going to be one I would never forget.