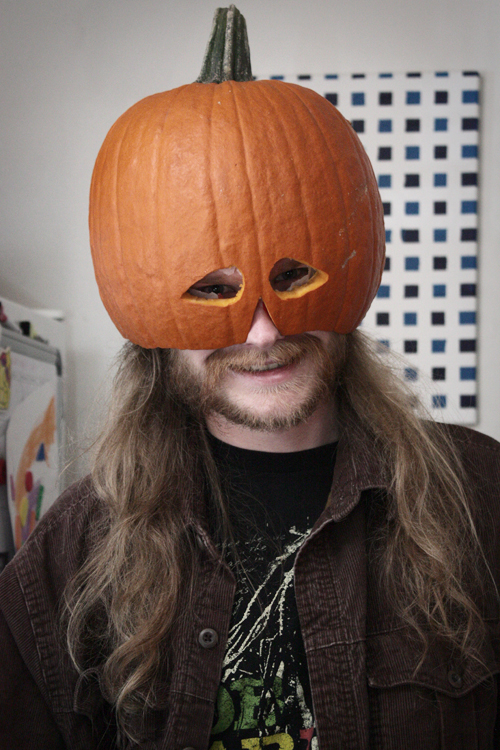 This is Isaac.
He is part of my husband JQ's band, The Eight Fifteens.
They have a show tonight and this is part of what he will be wearing. Sure, the pumpkin is definitely a nod to Halloween but trust me, this is not the first time Isaac has dressed up for a gig. It won't be the last—holiday or not.
The Eight Fifteens. Catch a gig if you can—you never know what you might see.