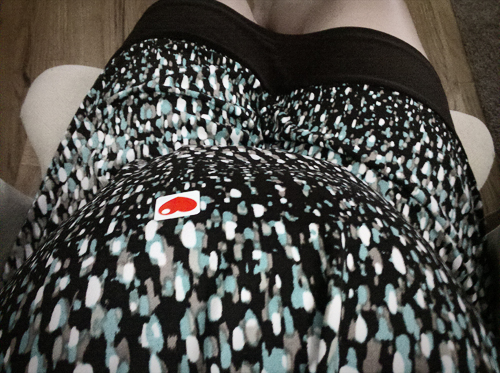 "It's for the baby.", G-tot declared as he put the sticker on the ever expanding belly of my dress.
Man do I love that boy. Every night and every morning his little hands push around on my belly feeling for Huggy Baby. He hugs my belly and talks to the baby—sometimes really loudly. He is going to such an awesome big brother.
We've been reading books together that have to do with bringing another baby into the family. They are sweet and endearing and will often invoke a wide-eyed look from G-tot when we get to the end. As if he is thinking, Hey, that's going to be me soon.
G-tot has officially decided that he wants the baby to share a room with him. I am constantly humbled by how unselfish this child is that I'm raising. When he outgrows something the first words out of his mouth anymore are, "We can keep this for my baby."
His baby. Swoon.
I hope his little brother realizes how lucky he is to have G-tot in his life. I know I am.