Do you know Rachel? You will want to run up and kiss her after I tell you about the second recipe in my 1 Year/100 Recipe challenge.
Why? Because she is responsible for this OMG IT'S SO GOOD recipe.
Seriously, look at this thing.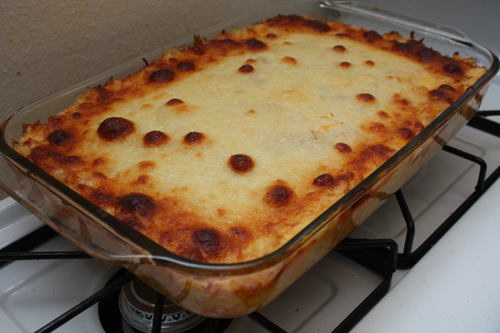 Bubbly cheesy goodness and enough to feed a crowd. That is if you want to share. One bite and you may want to horde it all to yourself.
It is a Cheesy Ham and Hashbrown Bake and I cannot wait to make it for a family gathering. I made it (7.1.11) for JQ, G-tot and I and never got sick of eating the leftovers—which there were plenty. I'm seriously salivating over this just thinking about it.
What's in it you ask?
Hashbrowns.
Ham.
Sour Cream.
Onion.
Cream of Potato Soup.
Spices.
LOTS of Cheese.
Basically you mix it all together and bake it.
So very good.
And you end up with this.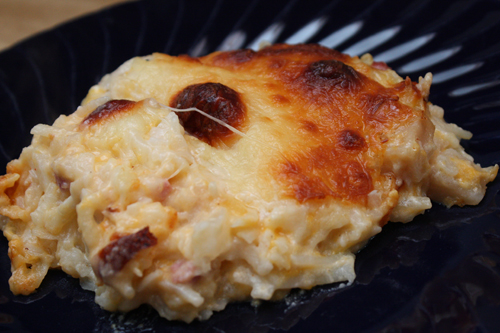 Want the recipe?
Wait, let me answer that for you—YES, you want the recipe.
You can find it over at A Southern Fairytale. Here's the link—Cheesy Ham and Hashbrown Bake.
Enjoy.