A little over a week ago I went to Costco for the first time in my life. It wasn't something that I had really ever considered doing and I didn't go there to get myself a shiny new membership card. Instead, I was meeting a woman there name Janet.
Janet is what you might call "good people". I  met Janet once 6 months ago and I could tell then that she was one of those people. That was the last time I saw her until our meeting at Costco. Janet had heard about our recent hardships with me losing my job and the trouble I've had getting any unemployment assistance as of yet. She also has a birthday this month and to celebrate decided to do 55 Random Acts of Kindness over the last couple of months leading up to her birthday. One of those acts included taking me to Costco for a shopping trip.
When I found out Janet wanted to take me shopping my first instinct was to decline. Josh and I are very independent people and accepting aid from others is not common or easy for us. But that felt like pride and since the universe had put this out there for me I decided I would be foolish not to accept it. On the morning of our trip I felt awkward and wondered if I had made the right choice. I reminded myself of the reasons this was happening—random acts of kindness, good people, karma.
So I went.
Kind is too small of a word to express what she did for my family that day.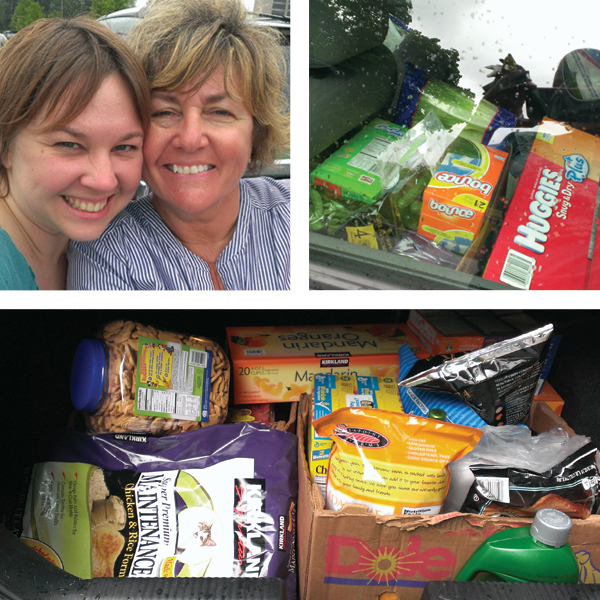 We are incredibly grateful for the gift she gave to us. Thank you doesn't seem like enough. I cried a little on my drive home—car stuffed with food, toilet paper, and other things—overwhelmed by what this woman I hardly knew had just done. Josh choked up as we unloaded item after item from the boxes saying it was probably the most generous act he has experienced since a particularly difficult Christmas during his childhood that included presents for him and his siblings from the Salvation Army.
She asked for nothing in return except to pay it forward some day. Random acts of kindness in whatever form that looks like to us. That I can do. Maybe you could do one too. It doesn't have to be grandiose—a simple smile can be enough to brighten someone's day, trust me.
I hugged Janet before I drove away that morning and her parting words were "It will get better." How can I not believe her?