G-tot and I often take walks in the neighborhood where he rides his bike and I walk—usually a bit behind him because his little legs pedal so fast. This week on one of our walk/rides he stopped his bike at the corner, turned to me and said, "Mom, how do you spell 'navigation acceleration'?"
I have no idea what prompted that question but fortunately I was able to spell it for him on the spot.
I'm crafting it up this week for the Fourth of July over at the Curvy Girl Guide.
I made a trio each of Patriotic Votive Holders and Rocket Cracker Favors.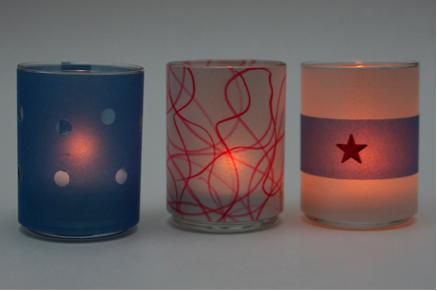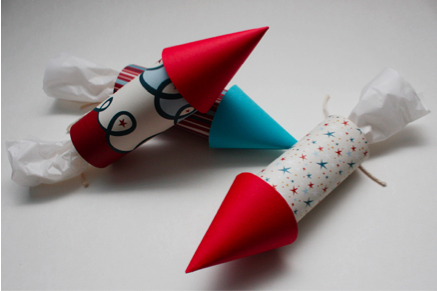 Aren't they super cute? Better yet, they were really easy to make.
Over at Babble's Being Pregnant this week I'm waxing over making room for another baby, pining over these ridiculously cute newborn hats from Etsy, giving away some hilarious kid's books, showing off my baby bump, and contemplating what to drink this 4th of July since margaritas are out of the question for another 11 weeks or so.