Tonight is the opening for AIGA Toledo's The Always Summer Show. The idea behind the show was to design a poster around one of your favorite summer songs. On opening night the songs will be played to go along with all the posters. Sounds fun, right?
Here is my entry.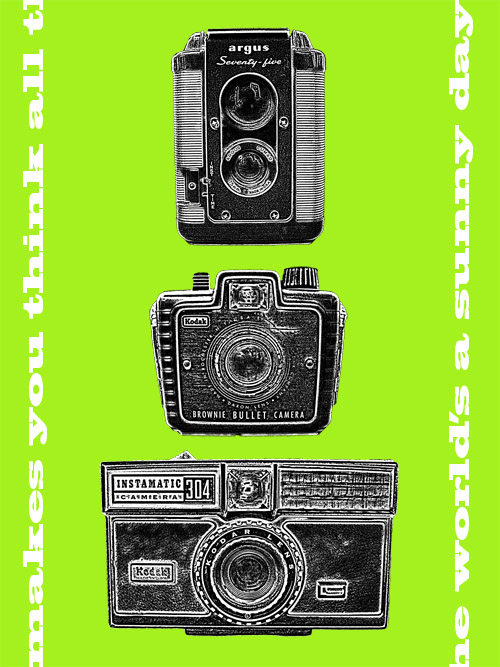 The song I chose was Kodachrome by Paul Simon. I love that song. It reminds me not only of summer but also of my roots as a photographer who shot with actual film. And it's just a catchy tune. Oh, and I got to dig out some of my favorite old cameras from my collection to use in the poster. I think that Argus is my favorite.
But…my entry was not chosen to be a part of the show. Which can only mean that the 25 that were picked must be pretty kick ass.
So, if you are in the Toledo area between 6 and 9 tonight you should stop into the Madhouse Gallery at 1215 Jackson and check out the show. The show runs through October 15th if you miss the opening.
Support the arts. It will make you feel all warm and fuzzy inside.
Plus there is usually wine at these events. And cheese.
Mmm…cheese and art. Delicious.