Dear Gideon,
In just a couple of days you will be three years old.
THREE.
Holy crap.
For whatever reason I feel compelled to catch up on your monthly letters before that happens. I know, I know, it is just one more item to add to the list of neurotic things your mother does. Trust me, one day that will be a very long list. I'm okay with that and although it will thoroughly embarrass you as an adolescent, many years from now you may actually find it charming.
Anyway…months 34 and 35.
34 months—February 4, 2010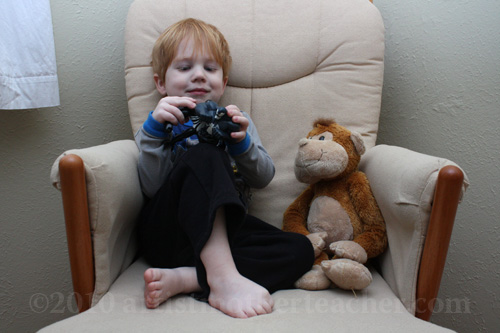 35 months—March 2, 2010
I imagine one day you will read these letters and notice that I tend to fail when it comes to writing them in a timely fashion. My goal is always to get them written within a couple of days of the 24th of each month. That rarely happens and this is by far the longest I have gone without writing you a letter. It has been a rough couple of months for me and I just haven't been in the right frame of mind to compose a heartfelt letter to you.
But that hasn't stopped YOU from being truly amazing and plowing full-speed ahead in terms of growth. And thankfully, you are ALWAYS the highlight of my day (the good and the bad days).
On January 15th, you came up to me, lifted my shirt, kissed my belly and said, "I love you baby." Sweetly, compassionately, and without any prompting. My heart melted in that moment. The next day I lost the baby and my heart broke. I was confused, angry with the world, and devastated.
I had no idea how I was going to tell you what had happened. How do you explain that to a two and a half year old? I wasn't sure if you could understand but I couldn't have you say "I love you baby" to my now empty uterus. So, as I held you in my arms that afternoon before your nap, I told you that the baby was very sick and wasn't gong to grow in my belly anymore.
And you cried. Which made me weep. There we stood in the darkness of your room that Saturday afternoon sobbing over our loss. I immediately questioned whether or not I had made the right decision by telling you at that moment. Looking back, I'm not sure there is any easy way. I'm still not sure how much you understood in that moment either. But your reaction was completely appropriate and somehow cathartic.
Oddly, that wasn't the only loss you suffered that day. While you were taking your bath that evening I picked up your much loved binky. Holding it in my hand I noticed four small holes in the nipple from your tiny sharp teeth. Those holes compromised the integrity of the binky and made it a health hazard. You couldn't have it back after that.
That was the last binky we had in the house and your Dad and I had no intention of buying you a new one. And just like that you were done with the binky. You never really complained or asked for it again. You were ready to let it go, you just needed the push. I had this grand idea of tying it to a balloon and having you let it float away as a final goodbye. We never did that and it is still sitting in the medicine cabinet collecting dust. One of these days it will end up in the trash. Thanks for making it so easy.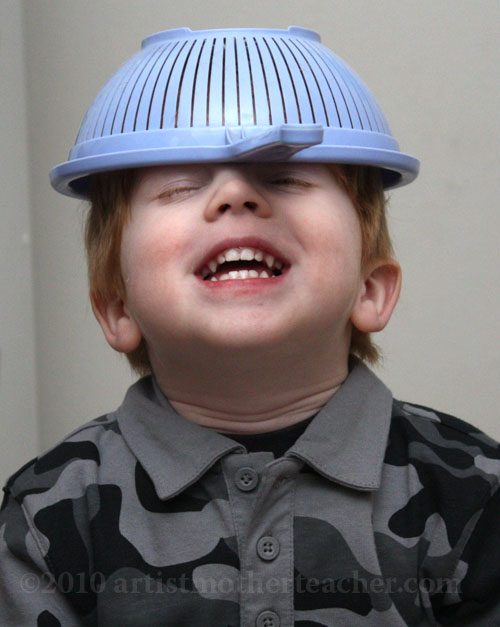 Rest assured that the last couple of months have been more than just heartache and loss. Even on the darkest of days you have been a shining example of all that is right in the world. One day while I did a bit of work in the office you came in "driving" your car with your "lunch" in hand. You came in to give me a hug and kiss along with a wave goodbye because you were "going to work".
So adorable.
On more than one occasion you have looked at me and said, "You're beautiful." Wow. What was I saying earlier about your ability to melt my heart? It goes triple for statements like that.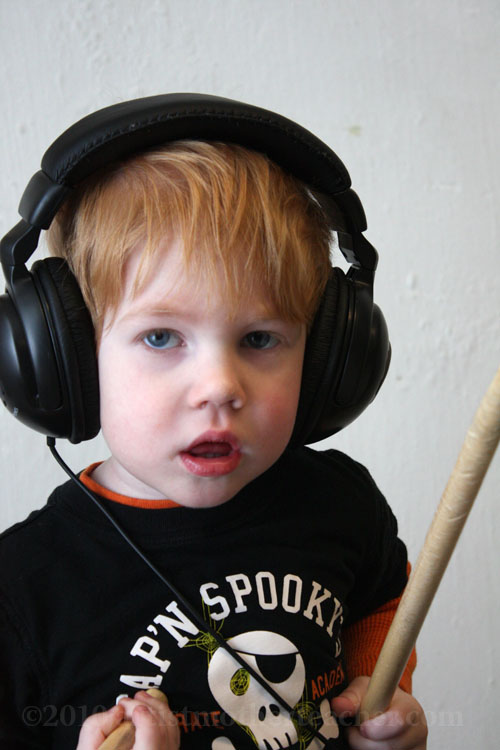 Talking to you continues to be one of my favorite things to do and I am absolutely smitten with some of the phrases that come out of your mouth. One phrase in particular that always makes me giggle and that I would never correct is "piggy-ride back". What you really want is a piggy-back ride but EVERY time you say "piggy-ride back". And EVERY time I give you one without hesitation and with a smile on my face.
Because to me, that is just perfect.
Love,
Mommy