When I came home from the long drive across three states on Sunday I was greeted by a husband who missed G-tot and me dearly and a little white box that was begging to be open. When I saw the box sitting on the desk in the office I may have actually squeed a little. Or a lot.
Maybe you would too if you knew what was in the box.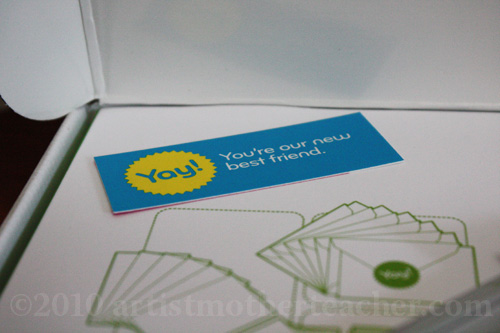 See! Who doesn't want a new best friend?
Oh wait. That was just a little something extra to make me smile—which worked like a charm. It was really the stuff on the OTHER side of the box that made me so excited.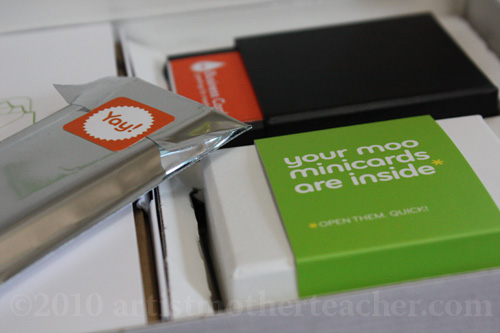 Do you know what that is?
MY MOO ORDER! Yay. Yay. Yay!
What the hell is a Moo order, you ask? Well, Moo is a company that prints business cards, mini cards, note cards, and—at the London branch—stickers. And? They are marvelous.
I designed some cards a couple of weeks ago—social media business cards for all my bloggy type adventures and mini moos for my Etsy shop.
Getting new social media and etsy shop cards have been on my to-do list for awhile. And I'm going to this little conference in a couple of weeks. Perhaps, you have heard of it? Rumor has it there my be a few other people there. People who might just want to remember who they meet after a whirlwind weekend in NYC. So…I needed to get them designed sooner than later.
I chose sooner. I chose Moo as my printer and they DID NOT DISAPPOINT.
I love all the cards. The mini moos are adorable and will be great for tossing in with my Etsy orders.
The business cards? Be still my heart and schedule me a meeting.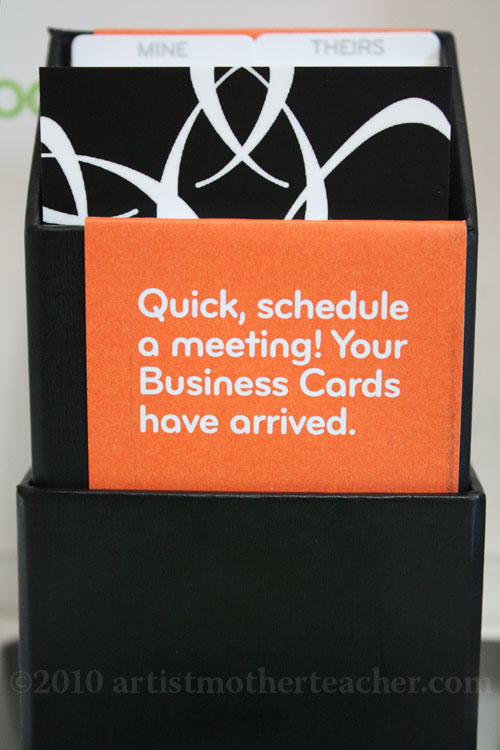 One of the main reasons I chose Moo as my printer was the capability to put up to 50 different images on the "front" side of the cards. I was considering using my photographs for the front but decided to go with something that is just as near and dear to me—some of my letter series work.
I picked 10 pieces and laid them out on the cards so you only really see a portion of the design. On the back is all my info.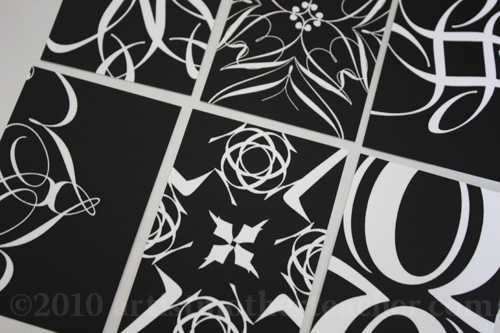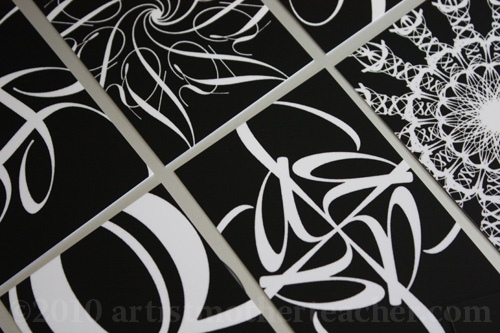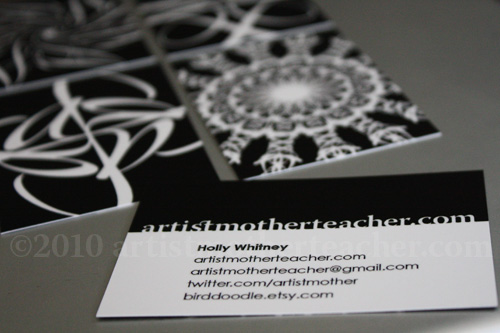 I really do love them. I think they do a great job of expressing something special about me. Plus, they have the potential to be a great conversation starter. The design on the front becomes more than just a design. It is a way to show who I am, what I do, and how much I love type.
A+ in my book. What do you think?