I have been trying to focus more on my Esty shop over the last week or so. I made a new banner and set a goal to post at least a couple of new listings per month. I have a bunch of work I want to put in there but I always freeze up when it comes to actually listing an item. It's two things really—photographing items that do not have existing digital information and writing the listing copy. I struggle fiercely with both of those things. Which is silly considering that I've been seriously into photography for over a decade and have been writing on this blog for almost six years.
And yet I do.
When it comes to photographing my listings I just don't have the right set-up. Lighting sucks and I struggle with photographing prints. Getting a really good shot is so important and I find myself deleting my efforts more often than posting a new listing. So I need to work on that. I also need to find the right size models for some of the t-shirts I have to sell. Or come up with a good way to show them that isn't just laying flat. Like on actual people. Don't you like seeing a shirt actually on a person? Am I making too big a deal of this? Probably.
Then there is the listing copy. Oh how I loathe writing the listing copy. Coming up with something clever that makes you want to throw your money at me in exchange for my work. I suck at that. It's the whole "this is so awesome because…" part that really gets me. Great listings make me jealous because I never have any idea what to write in that little box. Dimensions? Check. Boring details? Check. Something really well written? Nope. So there's that too.
And yet, even with my issues, over the last few weeks I have found myself in…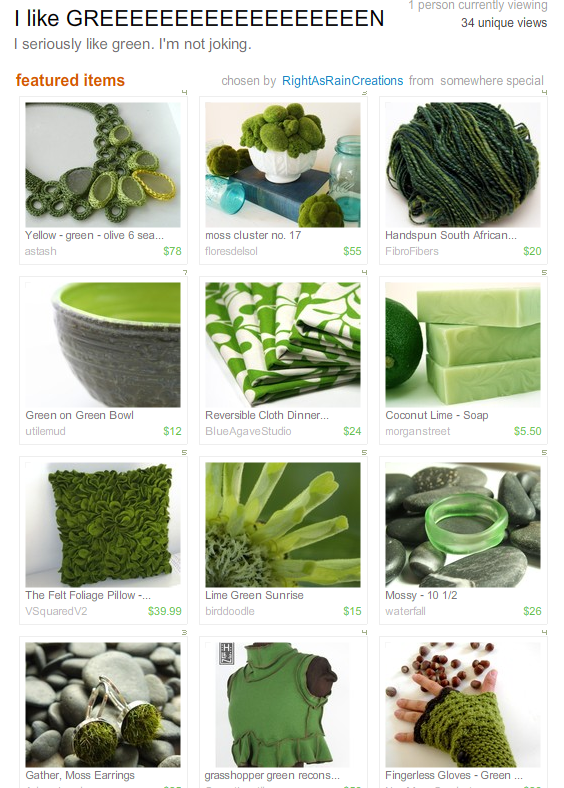 an Esty Treasury of green things for my Lime Green Sunrise print,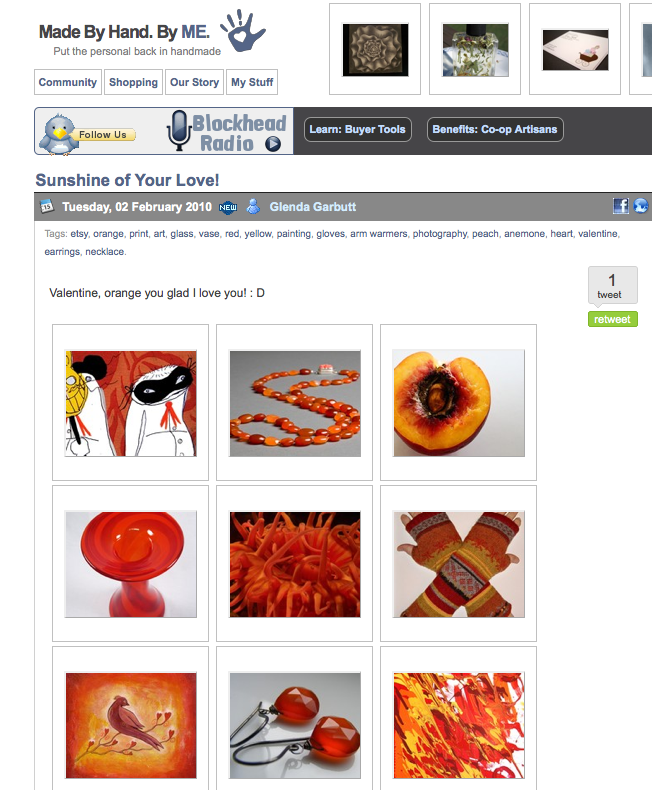 a ByHand Spotlight for my Peach Pit print,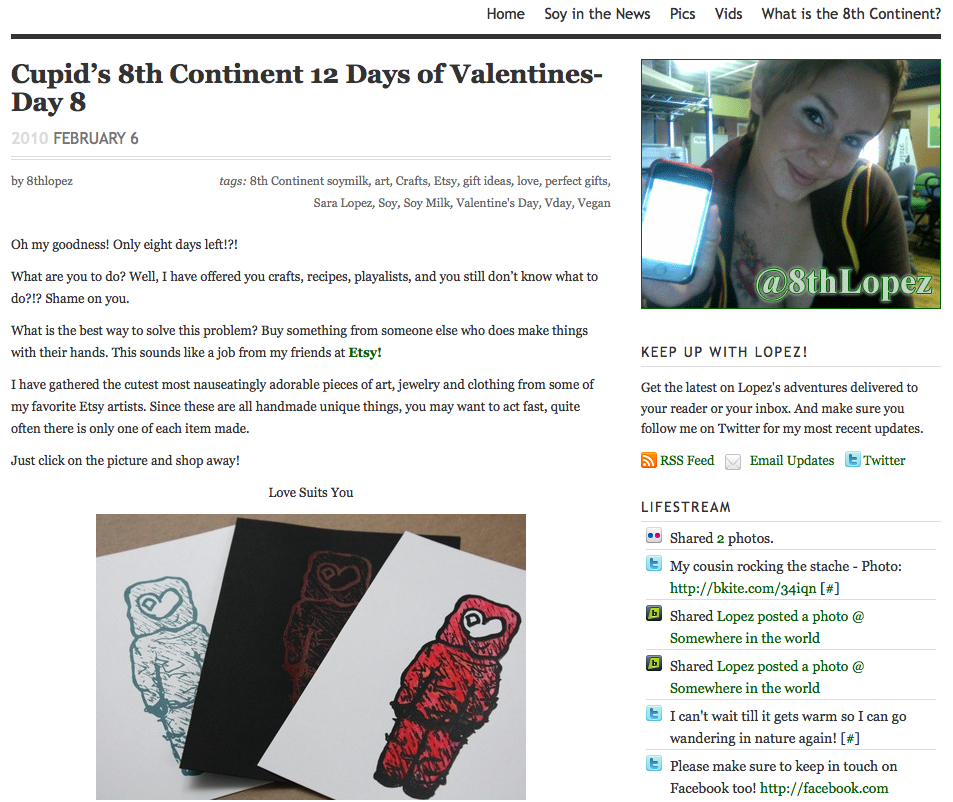 and in a 12 Days of Valentines feature on  Lopez's blog for my Love Suits You prints—one of which sold within a half hour of listing it.
Which is totally exciting. You should stroke my ego some more and go check out the rest of the new stuff.