A snowy day. Nowhere to be and no pressing obligations. There are never enough of those kind of days. But today was one of those days. Yay! And I took advantage of it by doing a little something creative.
This morning I made a fort in the living room for G-tot—where we ate both lunch and dinner—and when he went down for his afternoon rest I dug out my box of block printing supplies. I carved a couple of small lino blocks and did a little printing.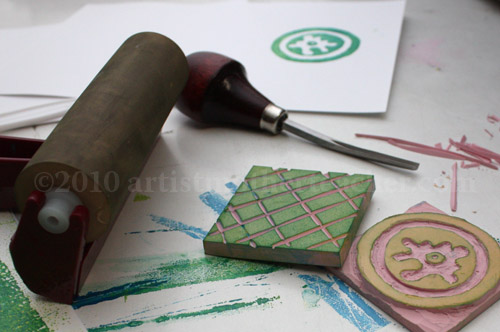 I made a card with the little blob guy and made some wrapping paper with the other block.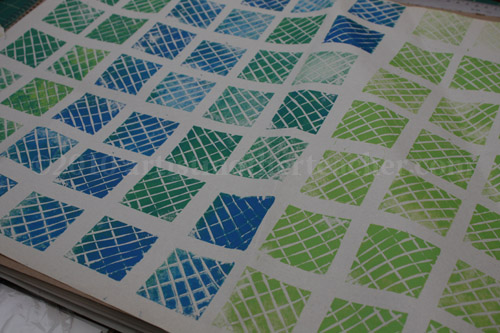 Cute, huh?