I was recently contacted by the fine folks over at Easy Canvas Prints to review one of their—you guessed it—canvas prints. The process was really simple and the results are too fantastic. I'm seriously considering ordering a ton more for my living room wall. The hardest part of the entire process was picking out which photo of the hundreds of thousands in my arsenal that I wanted to have printed on canvas.
Once I figured that out it was as easy as clicking on the Start Your Canvas button. I picked my canvas size—there are lots including cutom sizes—and wrap dimension, uploaded my image, and picked an edge option. I went with a black edge around the canvas and it is a perfect addition to all the black frames I have hanging up in my living room already.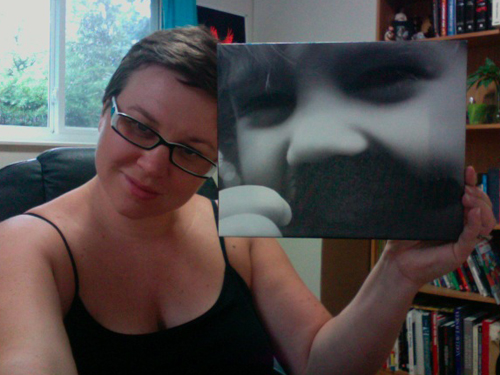 That's it. Easy Peasy. It took no time at all to get the print in the mail—I think a week—and I may have squeed a little when the FedEx guy delivered my package.
Easy Canvas Prints are currently offering 25% off all canvases and free standard shipping to the contiguous United States. Check them out!
*Disclosure: I was contacted by Easy Canvas Prints to receive and review one canvas print made from one of my personal photographs. All opinions are mine.