This is it. Day 30 of NaBloPoMo (or National Blog Posting Month for those of you that don't like acronyms). This post marks the completion of my third year as a NaBloPoMo participant—and finisher! Today is a terrible day for this to be the end. I have a 10 hour work day after a LOOOONG holiday break (extra long since I was sick last week). Which is proving difficult to get back in the swing of things. Plus I have this poster I'm working on that has to be submitted by the end of the day. Add to that the fact that I just don't have the desire to walk in the cold to seek out dinner and you get a girl that can't properly focus. You also get a girl whose dinner consists of Cheez-Its and one of those "salami" stick packs you get out of the vending machine. Which totally sucks.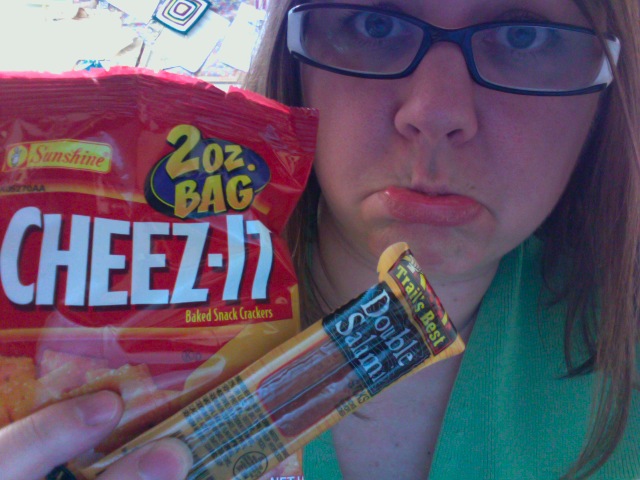 Somebody save me from this debacle of a dinner. No, really. That salami is even questioning why I chose it.
So, instead of wrapping up NaBloPoMo with an eloquent post about how I've grown over the past month through the discipline of writing every day you get this (I just typed "this" out as "shit", still applies).
With "this" being a post that says: Woo-hoo! I did it!