Remember those glow in the dark stars that you could hang on the ceiling in your bedroom?
Not the sticker kind but the plastic ones that came with a tiny supply of white removable adhesive. The kind you could only use one time because you were never given enough adhesive to reuse them once you pried them off the ceiling. Or, if you had leftover adhesive it would be completely dried out or covered in dust by the time you actually needed it.
Remember those?
They were awesome.
I always wanted a set of them growing up. Somehow that never happened when I was a kid. No, it wasn't until I was an adult and living on my own before I actually had my own set of glow in the dark stars on my ceiling. What can I say? I was a late bloomer. Now, I don't exactly remember which apartment I had them in, but they came with me when I moved. And for the last five years we have had that set of stars sitting in a small pink plastic bin in our basement waiting to see the light of day and glow again.
But that weird white gummy adhesive has a tendency to dry out over the years. So I never really had a way—or a need—to put them back up.
Until now.
A few weeks ago Glue Dots and TwitterMoms sent me a big envelope FULL of Glue Dots products. Included in that envelope were removable adhesive dots. Which instantly reminded me of those stars.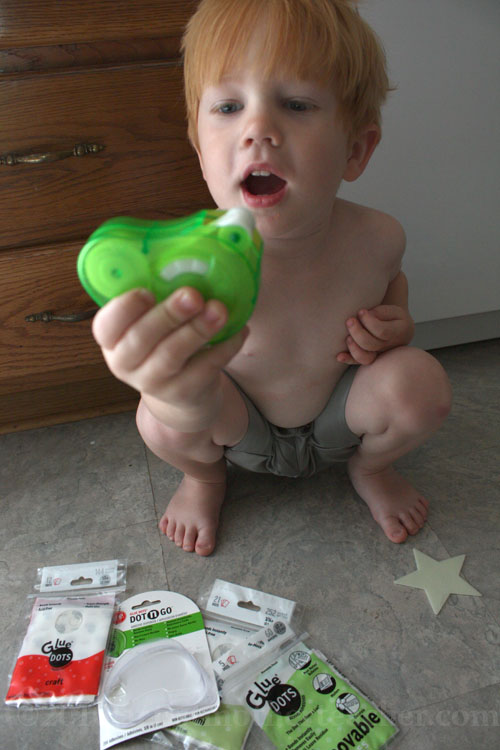 G-tot could not have been more enthusiastic about using them when I told him what we were going to do with the Glue Dots and that little basket of stars.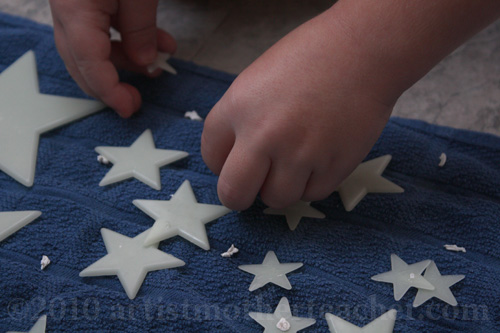 We washed the years of dust and dirt off of them. Then we picked off all that old white dry adhesive that still stuck to the back of the stars—but would no longer stick to anything else.
Next came the glue dots.
We ended up using 3 different packs of Glue Dots for the job. It didn't need that many but we were experimenting with the different options to see what worked best for us. The roller worked well for the quickly covering the larger stars and the individual dots were great for the smaller stars.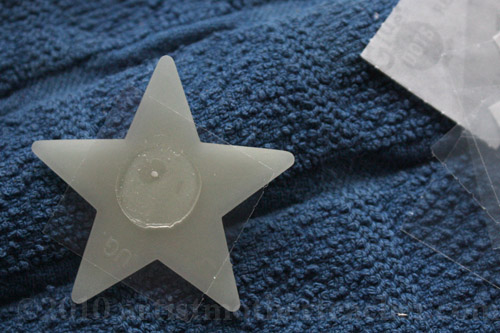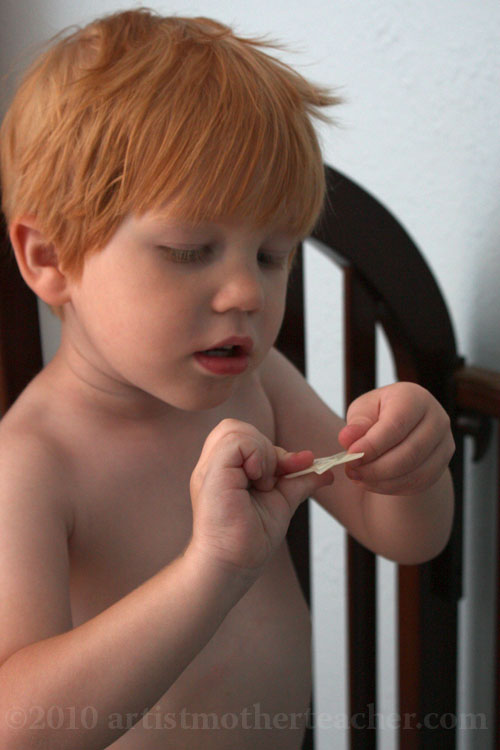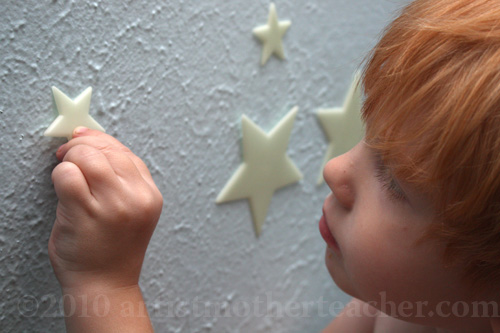 G-tot and I were both too short to reach the ceiling without a ladder. I was also too lazy to drag a ladder in from the garage.
So we stuck them on the walls instead.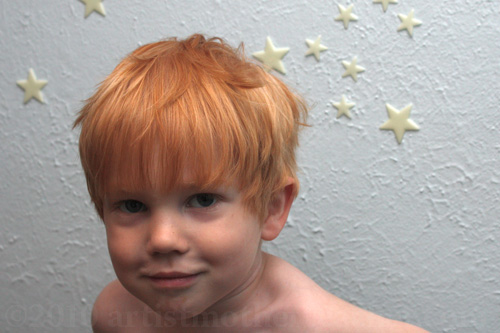 They are still super awesome.
Disclaimer: This post was written as a part of the TwitterMoms and Glue Dots blogging contest. For more information on how you can participate, click here.