Thanksgiving is less than a week away, I'm hosting dinner for 10 and I have yet to buy a single item. Hell, I have yet to figure out how big of a turkey I need to feed 10 people. Plus, I have absolutely no room in my freezer for a large bird. Not when it is stuffed full of blueberry waffles, ice cream, and soft pretzels. Mmm…soft pretzels. I have however spent a ridiculous amount of time cutting out and assembling these little paper Thanksgiving characters. So far I have assembled a turkey, a pumpkin, a little Pilgrim boy, and a Native American girl.
I still have the Pilgrim girl and the Native American boy to cut out and assemble along with the Thanksgiving dinner table. Cutting the flat pieces out is a completely tedious task but they are so freakin' cute when put together that I just can't stop myself.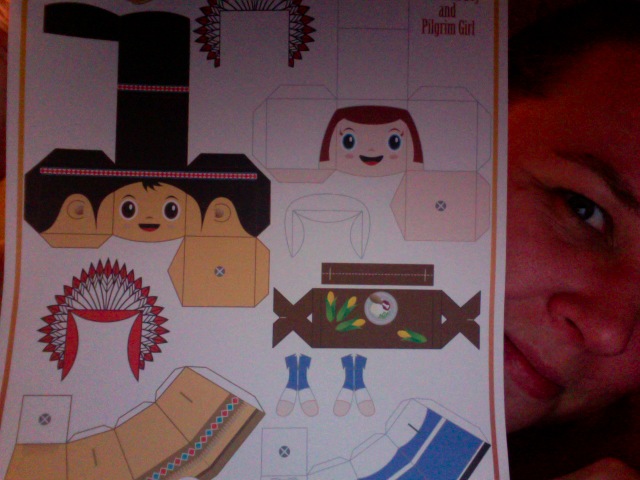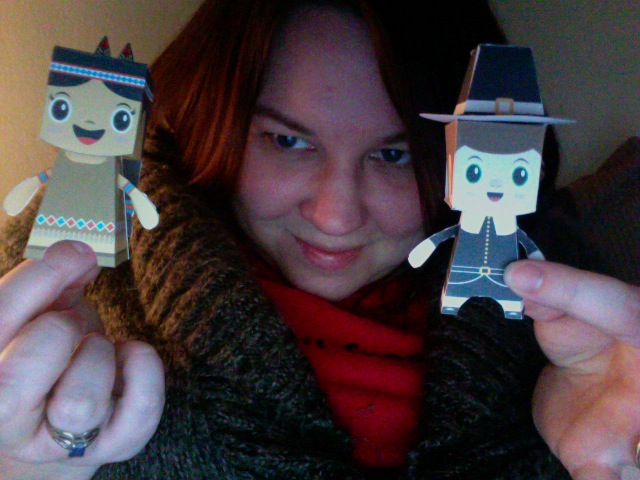 Maybe I should get started on the Christmas ones soon. Want to make your own? You can download the flats from Macula. Just don't forget your exacto knife and glue stick.