I hate to break it to you, but not everything is better with bacon.
Now before you flog me with your ham hocks, let me explain.
Bacon + Eggs? Good.
Bacon + Lettuce + Tomato + Mayo? Very good.
Bacon + A1 sauce? Mmm…good.
Bacon + Chocolate? Holy sweet and salty good!
But Bacon flavored dental floss?
I'm not going to actually find out, but my guess would be NOT GOOD.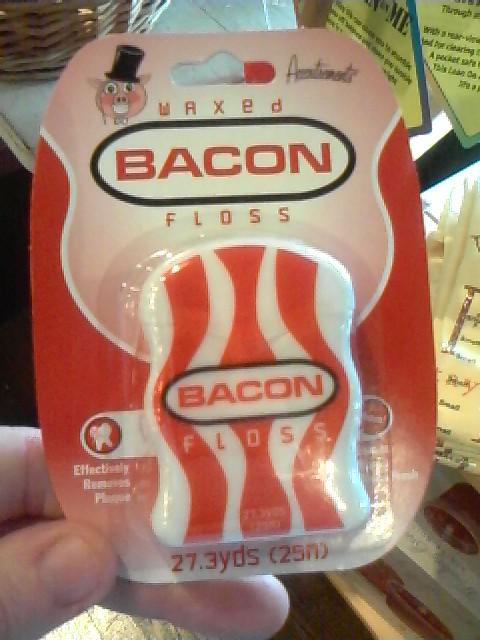 Who thought this would be a good idea to actually produce? Who is buying this? More importantly, who is using it?
And why is Cracker Barrel selling it in their gift shop?