About a year or so ago G-tot got his first tub of Play-Doh. I had forgotten how much fun that squishy dough with the distinct smell could be. I love playing with it almost as much as G-tot does. So does JQ.
One of my favorite things to do with the Play-Doh is roll it out like pie dough and cut various shapes and strips out of it. The last time we played as a family I did just that and made a stack out of the diamond shapes I had been cutting out. Left behind was a lattice-like piece of dough. To use up the dough I draped the leftover piece on top of the stacked shapes and topped it with a tiny piece I rolled into a ball.
By some awesome act of chance this happened.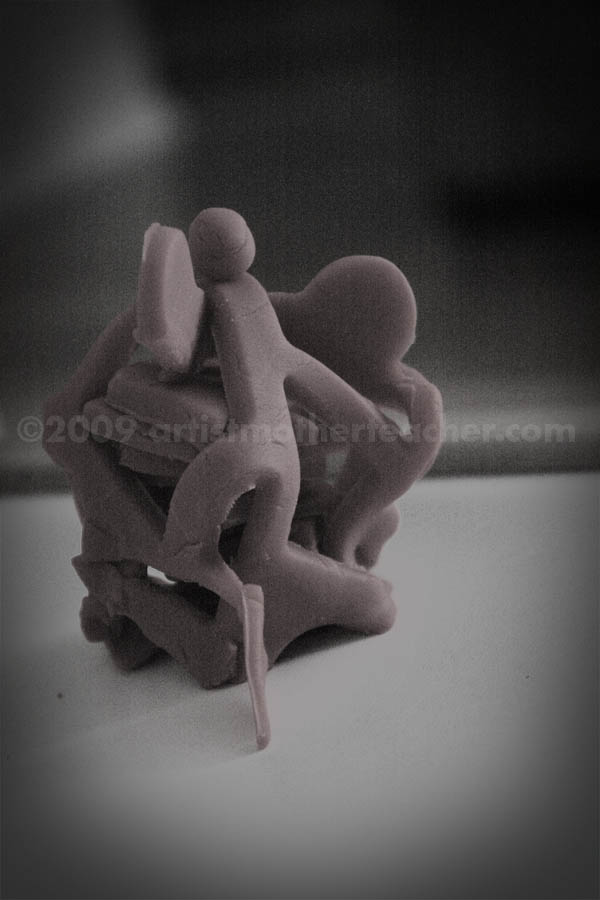 Please tell me JQ (who noticed it first) and I aren't the only ones that see a child running into the arms of a kneeling adult figure.