I bought this sun hat last week and it is smokin' hot. I'm not much of a hat wearer usually but this thing? I. AM. GORGEOUS in it. I feel totally debonair wearing it and am going to rock the shit out of that hat at the beach this summer.
You will all want me.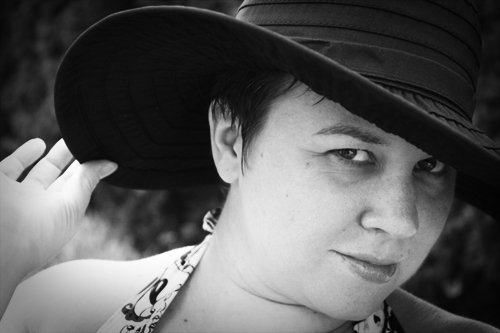 And not just me. My entire family.
Because it was just too awesome for everybody to not get in on the action.