I have been passed the lube torch by Meredith and am now participating in the K-Y Intimacy Experiment. It's ten days of intimacy that I get to experience with JQ and then blog about—OMG, parents and friends that really don't need to read about my bedroom habits, TURN AWAY NOW!
Seriously. WHY ARE YOU STILL HERE DAD?
Anyway.
Day one was actually pretty mild and although it did end with nookie it was more about making your bedroom a blissful place instead of this: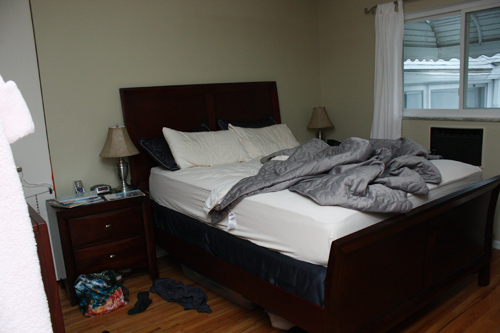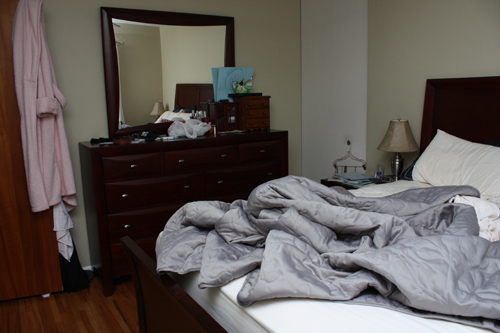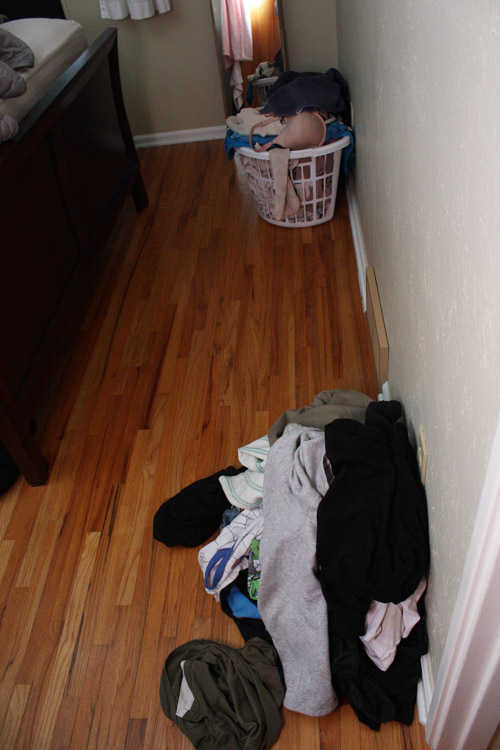 This is not staged. This is really what our bedroom looked like pre-shake down.
Clean clothes in the basket.
Dirty clothes in a pile on the floor.
Several pairs of shoes tossed in front of the dresser.
Stacks of kid's books from the library.
Unmade bed.
Too much shit on the dresser that doesn't belong there.
It's kind of embarrassing.
It is also not really the kind of environment that screams sexy. AT ALL.
So…I put on my french maid outfit, grabbed my cat 'o nine tails, and whipped that room into shape.
Okay, maybe not, but it sounds a lot sexier than saying I cleaned up our bedroom wearing leggings and an oversized sweatshirt, right?
This was the result.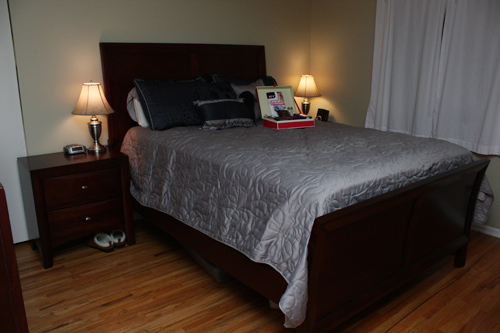 A made bed.
No laundry—clean or dirty.
All horizontal surfaces are free of clutter.
Clean.
Inviting.
Wonderful.
Oh, and what's that on the bed you ask?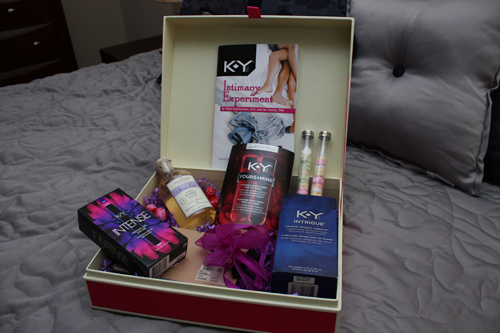 Just a little something from the good folks at K-Y to take us through our intimacy quest over the next ten days and beyond.
Pretty sweet, eh?
Disclosure: I wrote this post while participating in a blog campaign on behalf of K-Y Brand and received product samples to help facilitate my review. For more information, visit the K-Y Intimacy Experiment tab on Couples Place.