The Toledo Chapter of AIGA—my local chapter—is hosting an awesome exhibition next month at the gallery of one of my favorite design firms in the area, Madhouse. The show revolves around typography that has been strictly created by hand. No computers. Only traditional photography. Any medium as long as it was created off the computer. You get the the idea.
The call for submissions ends today and in my go to fashion I sent my submissions in last night. I submitted two pieces and I'm crossing my fingers that if not both, at least the one I'm going to share with you today gets picked. I put a ridiculous amount of hours into creating this bad boy and I'd really love for it to be hanging in the show next month.
I call it Quilled Q.
It was created from 164 hand quilled pieces of paper that each started out as a 1 inch x 8.5 inch strip. Quilling is a process in which paper is rolled around a quill (traditionally) to form a spiral. I don't have an actual quill so I used an 8-D Casing nail. Close enough, right?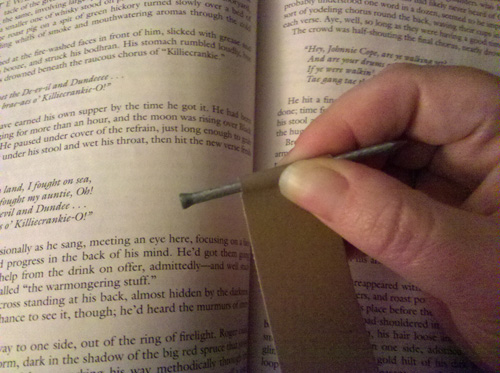 Once I rolled all of the quills—or rather once I had a decent amount of pieces rolled I started assembling the Q.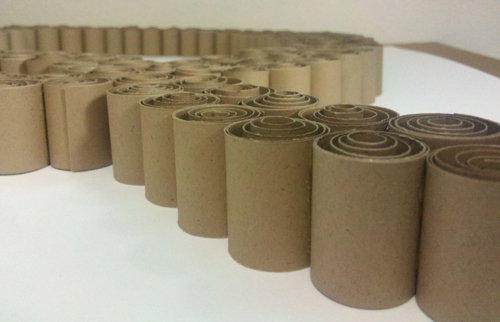 And then I rolled more. And more. Until it took the shape I was looking for.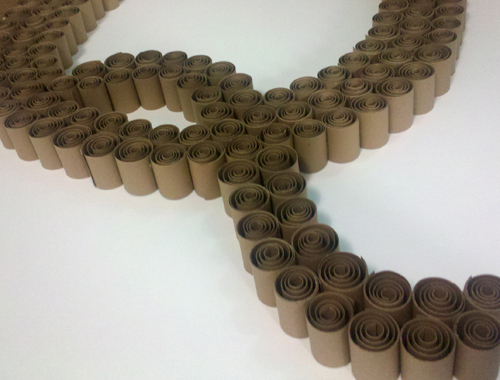 The final piece measures 18 x 24 inches and I'm super pleased with the way it turned out. It still needs to be put in its frame, but one thing at a time, you know?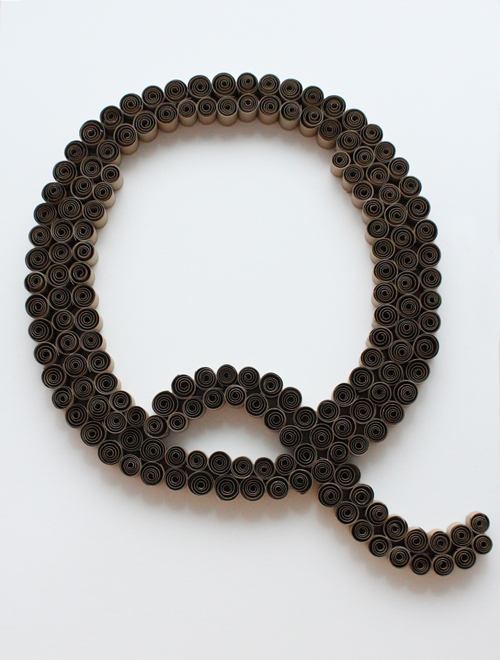 What do you think?