Driving to the opening with 4 bottles of wine, JQ, and G-tot in tow, I started to get nervous. It was 5:45. The exhibition opened in 15 minutes and I was just getting my first bout of nerves. What if I didn't get a positive response from the work I was showing? What if as people left they muttered in whispered hushes, "Man that was awful."? What if nobody came?
I know. I can be a little dramatic at times.
The cork of the second bottle of wine I opened went further INTO the neck of the bottle instead of coming out clean. Oh no! We're doomed! Don't worry. We got it remedied before the opening actually started. You can breathe easy now. So yeah, wine, beer, pop, water, and lots of delicious looking snacks—which I didn't eat any of—laid out and ready to go. Nerves miraculously dissipated.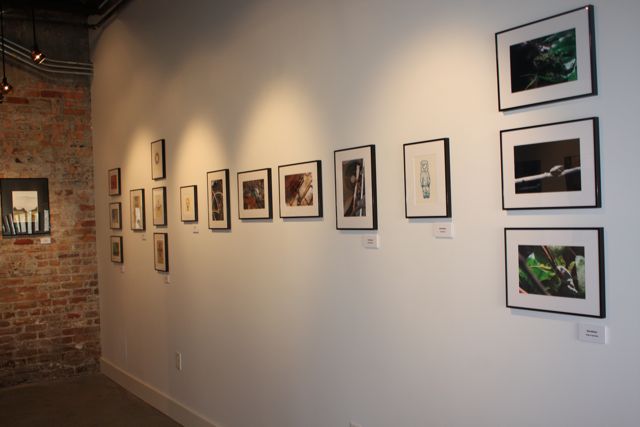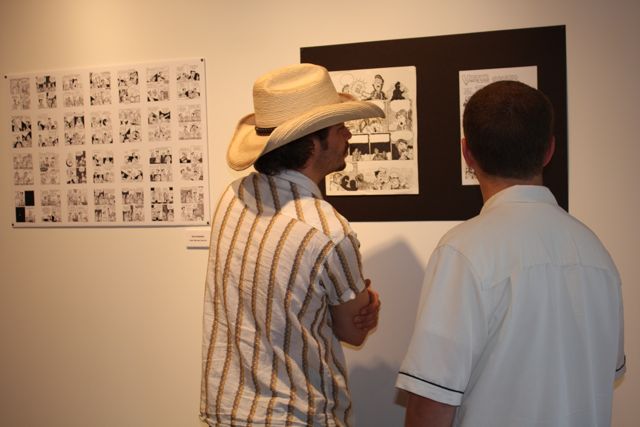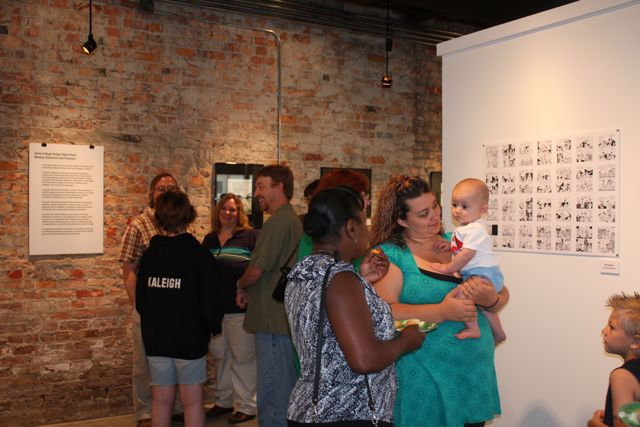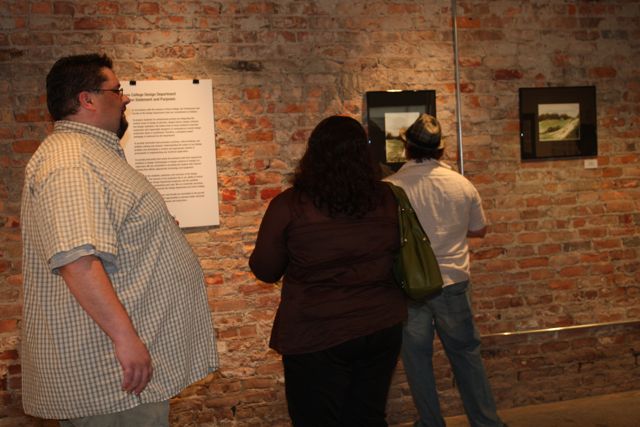 The guests rolled in. Friends, colleagues, students, and several people I've connected with on twitter. We chatted. We laughed. I was given tremendously positive unsolicited feedback on my work. It was awesome. And then my sister-in-law's boyfriend got locked in the bathroom. For several minutes. Until the owner of the gallery KICKED the door down.
I'm not even kidding.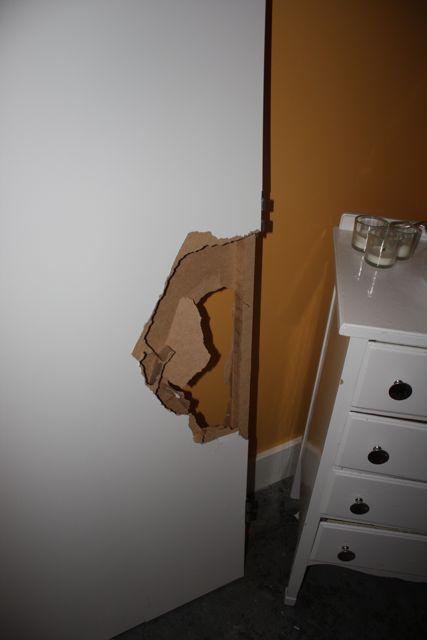 Next thing I knew it was 7:30 and time to go home.
Many thanks to all of you that came out to the opening and to all of you that couldn't make it but offered support through tweets, emails, and phone calls. Thank you for all the tweets following the opening to say what a good time you had. I'm humbled by all of your support. I could not wipe the grin off my face the rest of the night. It really was the validation I needed that all I have to do is put myself out there. I'm ready to do it all over again. Guess I should make a list of local galleries and get my portfolio tidied up.
If you want to see the rest of the pictures from the event, you can find them on my Flickr page. Yes, I'm in most of them. My opening, my camera, my outstretched arm snapping pictures with the guests.